The Street Requiem
Friday 28 September 8pm 2018
With Jonathon Welch
Central Hall, Westminster. SW1H 9NH
Tickets options:
***Click here for online purchase>Tickets<
*** Purchase at the door on the evening of the concert.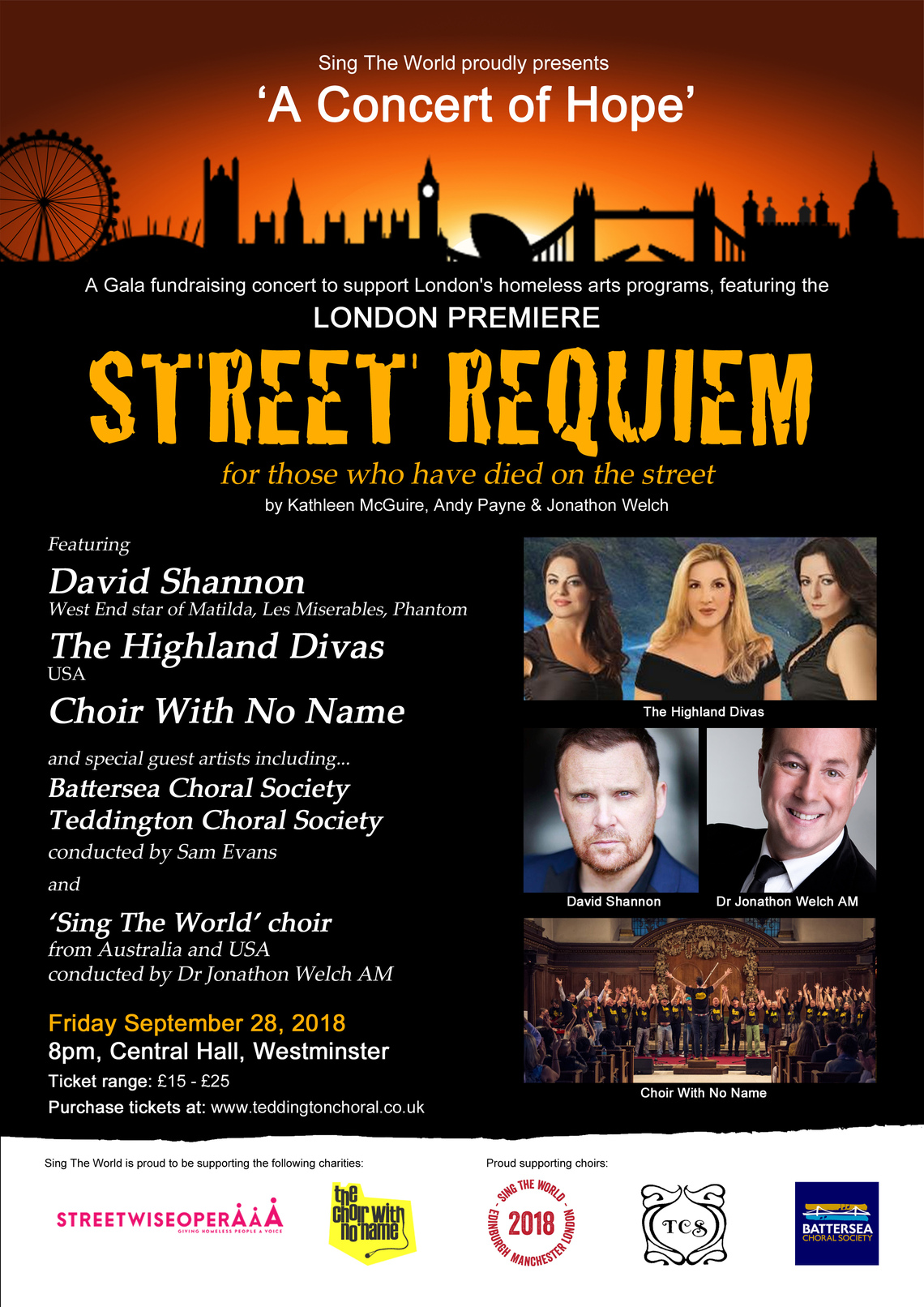 Street Requiem (2014) is an amazing, poignant work written by Dr Jonathon Welch AM, Andy Payne and Kathleen McGuire in honour of homeless people who died on the streets .
Teddington Choral Society is thrilled to have been invited to participate in a performance of Street Requiem (and other items) with Battersea Choral Society for Sing the World 2018 tour, at Central Hall, Westminster on Friday 28th September, 2018. They would be joining a touring choir of singers (Sing the World) from Australia (primarily) who have performed the piece internationally & in the UK - Edinburgh and Manchester.
The event will also include the participation of The Highland Divas trio, David Shannon and the Choir with No Name.
More details about → Sing The World
***********
Christmas Concert 2018
Saturday 15th December 7.30 pm
St Mary's University Chapel
Waldegrave Road
Twickenham TW1 4SX
Spring Concert 2019
Saturday 6 April 2019
Rossini's Petite Messe Solennelle
Summer 2019
Popular moments from the Opera
Follow & like Teddington Choral Society on social media: