Follow us and subscribe to our Youtube Channel
Anniversary - Christmas Concert
CELEBRATING TCS's 70th ANNIVERSARY AND THE COMING CHRISTMAS SEASON!
Saturday December 4th 2021 at 7:30 pm
Landmark Arts Centre
Ferry Road
Teddington TW11 9NN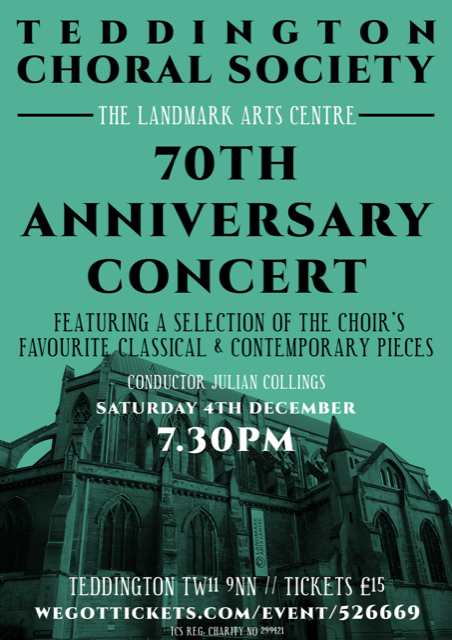 The choir, under the baton of its Music Director Julian Collings, will perform a concert featuring a wide range of its favourite classical & contemporary pieces.
In order to celebrate the coming Christmas festivities, TCS will also perform some Christmas Carols, where the audience will be invited to join it.
The concert will visit centuries of music history from Mozart to Chilcott, from Parry to Gershwin and many more.
A wide programme that promises to be entertaining and moving.
The choir will be accompanied by its talented pianist Phil Culling and will be joined by the acclaimed Soprano Lisa Swayne.
Lisa Swayne - Soprano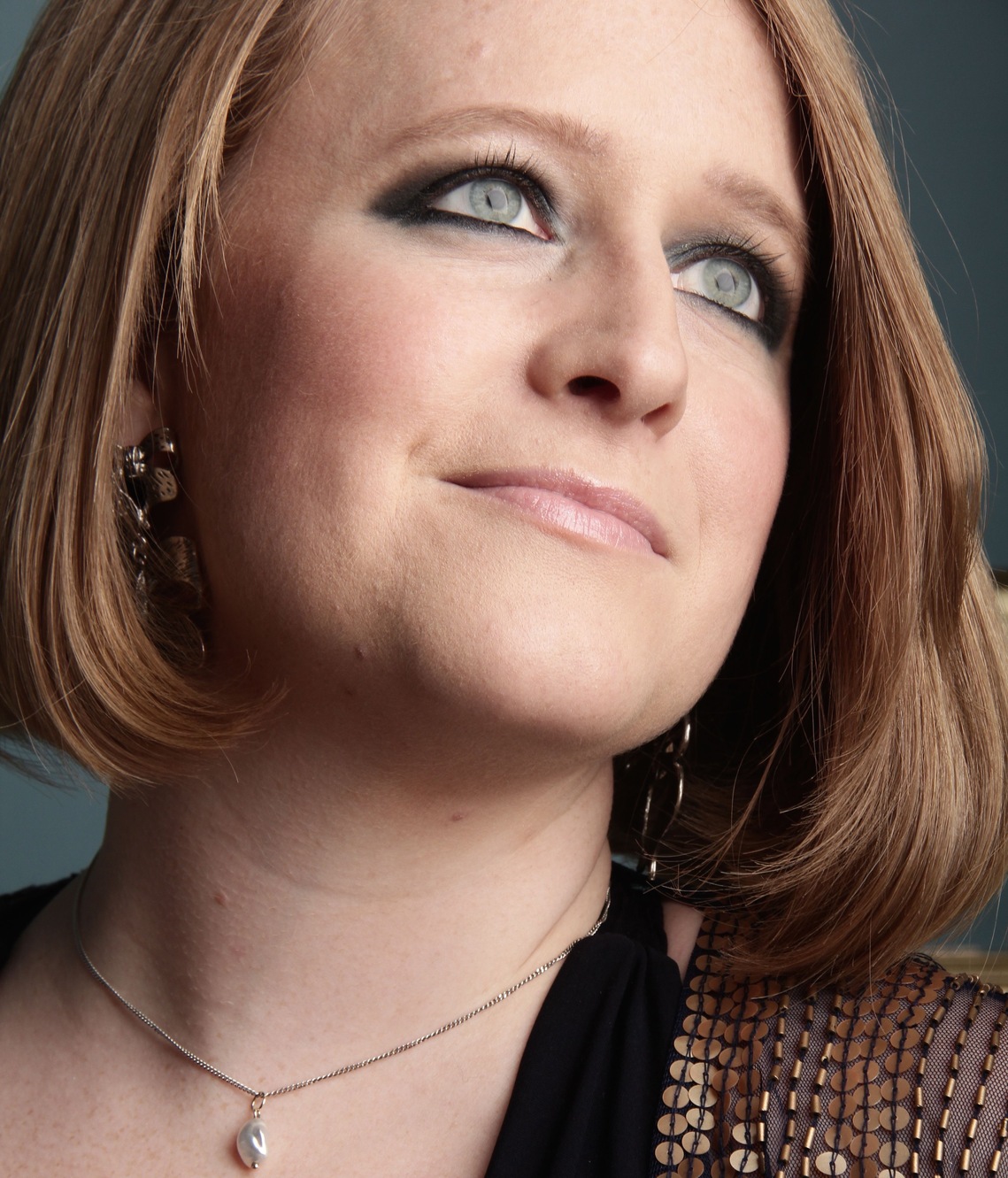 Lisa Swayne studied at the Royal Scottish Academy of Music and Drama and is now studying with Graeme Danby. Operatic roles include Tatyana (Eugene Onegin) and Diana (Orpheus in the Underworld), both with Kentish Opera, and The May Queen (Merrie England) and Marie (Peter The Great), both with Opera South. Ensemble work includes Norma, The Cunning Little Vixen, Tosca and The Love For Three Oranges, all with Grange Park Opera; Carousel, Macbeth and The Flying Dutchman with Opera North; The Pirates of Penzance, Ines de Castro, Orfeo ed Euridice, Jenufa, Il Trovatore and Carmen with Scottish Opera. Oratorio Solo repertoire includes, Verdi's Requiem, Bach's Magnificat, Rutter's Magnificat, Vaughan Williams' A Sea Symphony, Poulenc's Gloria, Elgar's Music Makers, Handel's Messiah, Mendlessohn's Elijah, Faure's Requiem, Bach's St John Passion, Brahms' Deutsches Requiem, Handel's Samson and Carl Orff's Carmina Burana. She has also performed the female solos for Video Games Live with the RSNO and at the International Symposium for Performance Scientists in Auckland.