Christmas Concert
Saturday December 7th 2019 at 7:30pm
The Landmark Arts Centre
Teddington TW11 9NN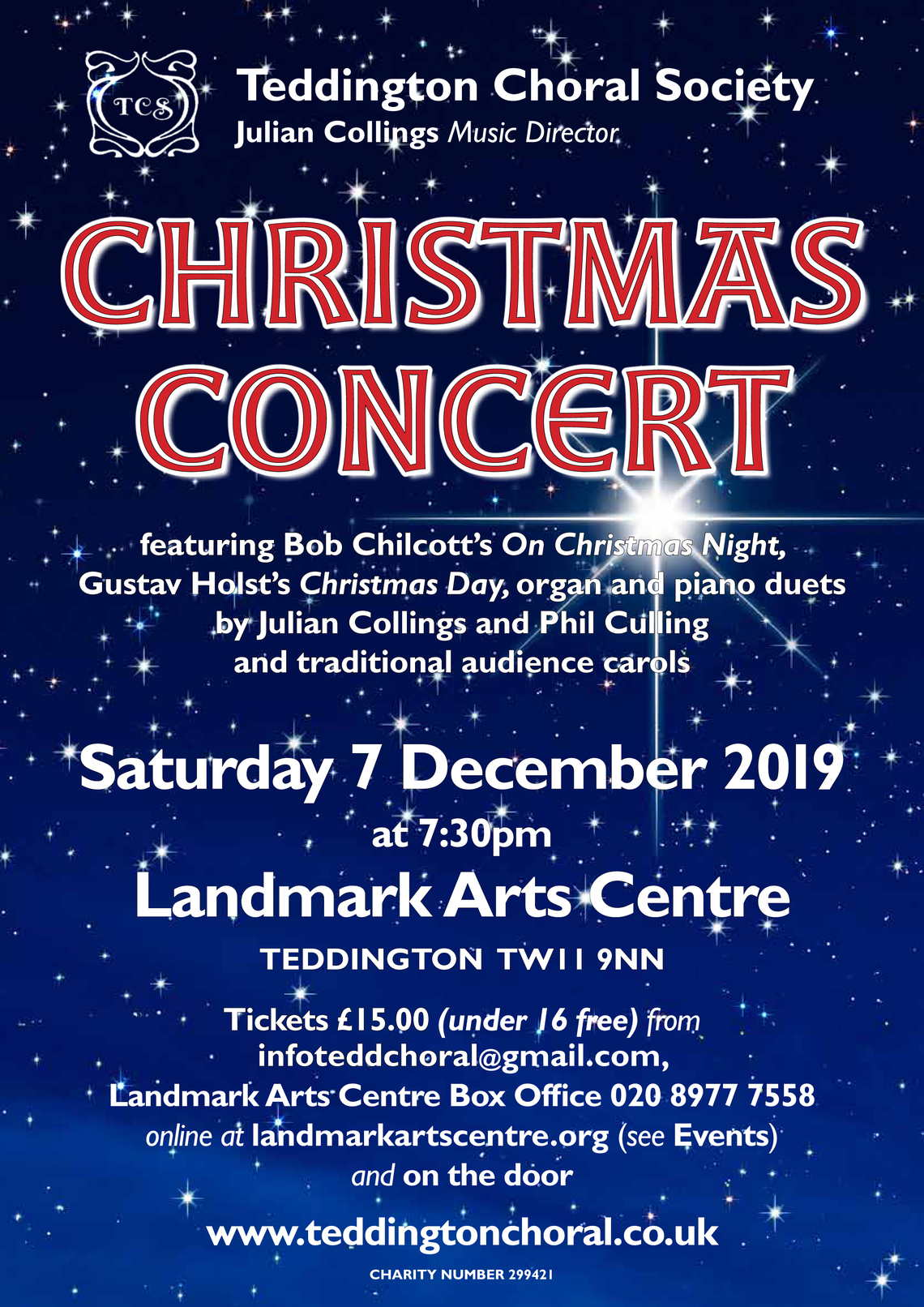 This year's Concert will feature music by Bob Chilcott "On Christmas Night", Gustav Holst "Christmas Day" and some "traditional Christmas Carols" arranged by London composer and arranger, Jonathan Rathbone.
During the evening duets will be performed by Julian Collings at the organ and Phill Culling, our talented accompanist, at the piano.
The evening will end with drinks in order to celebrate Christmas and the end of the year together with our audience.
Tickets: £15 (under 16 free)
Landmark box office: 020 8977 7558 or landmark arts centre
************
Spring Concert
Saturday March 28th 2020, at 7:30pm
All Saints Parish Church, Kingston, KT1 1JP
Brahms Requiem
*********************
Follow & like Teddington Choral Society on social media: