ONLINE TICKETS SALE IS NOW CLOSED; THERE WILL STILL BE SOME TICKETS ON SALE TONIGHT AT THE DOOR!
Summer 2019
"The Story of Opera-from Baroque to Rock"
Saturday 13 July 2019 7.30 pm
All Saints Church
Kingston KT1 1JP
Purcell to Lloyd-Webber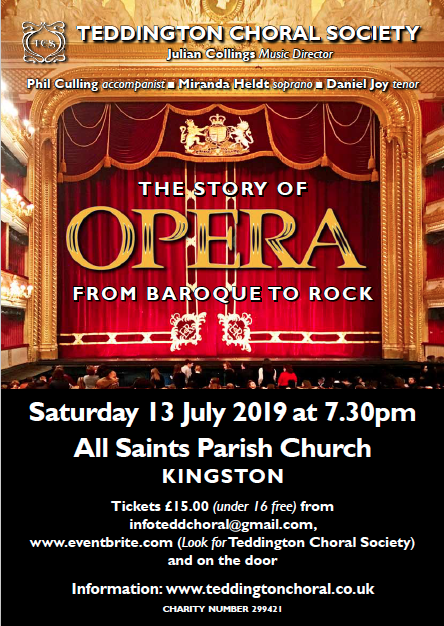 TICKETS CLICK HERE → Eventbrite
Flyer in PDF format here → Summer Concert 2019 Pdf Flyer
This will be a marvelous evening comprising pieces from a wide palette of musical composers such as Verdi, Mozart, A. Sullivan, Mascagni, Andrew Lloyd Webber, Purcell and more.
TCS will be telling and singing the history of opera introducing the audience to opera spanning 400 years.
The choir will be accompanied by Phil Culling on the piano and will be joined by professional singers. We are happy to already be able to announce that the Soprano Miranda Heldt will be singing with us and a jazz trio for the second half of the programme will be joining us. More details coming soon.
This concert promises to be a very engaging and exciting one.
Come and join us on this amazing journey
through the history of Opera!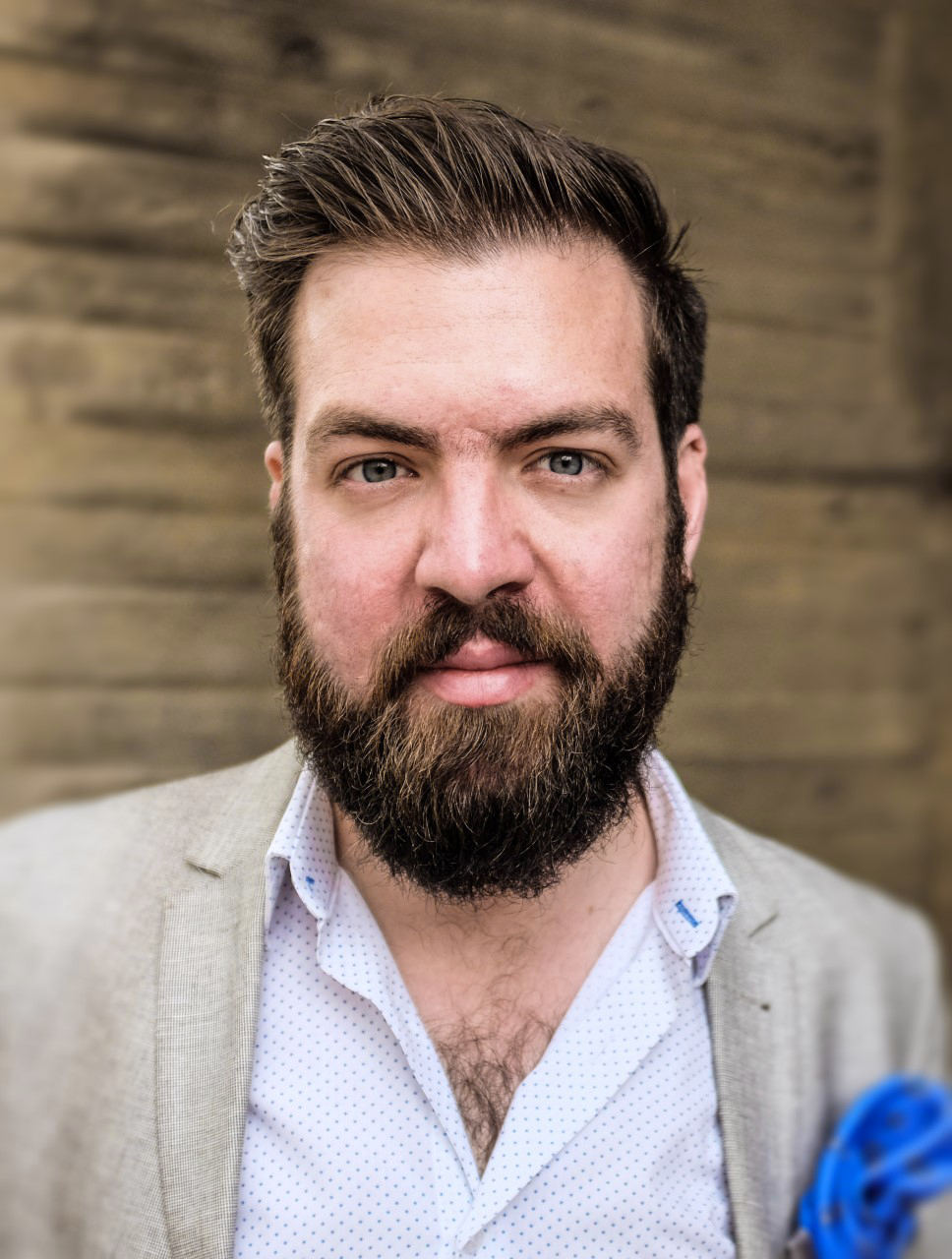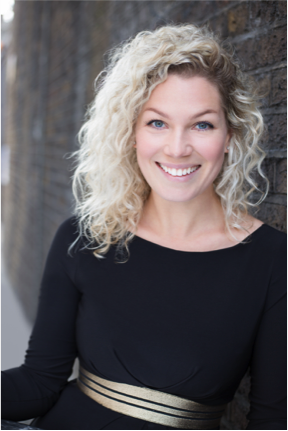 Daniel Joy, Tenor
Daniel studied music at Durham University where he gained a first class music degree, was awarded the Eve Myra Kisch Price Prize for outstanding academic achievement and was a choral scholar at Durham Cathedral, before studying on the postgraduate vocal course at The Royal College of Music, and graduated with distinction from the opera course at Guildhall School of Music and Drama.
He has worked as a soloist for opera companies including Wexford, Glyndebourne, English National Opera, Grange Park, Opera North, Opera Brava, Scottish Opera and Scottish Opera. Roles performed include Tamino, Don Jose, Albert Herring, The Duke (Rigoletto), Cavaradossi, as well as smaller roles by Delius, Stravinsky, Monteverdi and Janacek. Recent concert performances include Verdi's Requiem at the Royal Albert Hall with the Royal Philharmonic Orchestra.
Miranda Heldt, Soprano

Miranda Heldt is a freelance Soprano living in London. Of German and English origin, she graduated from Cambridge University with a degree in Modern and Medieval Languages before graduating from the Guildhall School of Music and Drama with distinction. Miss Heldt studies with Arwel Treharne Morgan.

Selections of opera and concert engagements include Dido(Dido & Aeneas, Ad Parnassum, Goethetheater, Leipzig), Bastienne(Bastien und Bastienne, Mozart; Venice, London), performances at the Carnevale di Venezia, Zerlina(Don Giovanni, Mozart, Regents Opera UK tour), Aunt(Madama Butterfly, Puccini, Regents Opera UK tour), La Traviata (Bermuda Music Festival, Opera à la carte), Perchè no? (South Tirol). Miranda has travelled extensively to Sweden to perform at the Vivaldi festival and to the Middle East to perform in various concerts. Whilst in Lebanon, Miranda has organised workshops with Syrian refugee children as anartist and ambassador of The Peace and Prosperity Trust.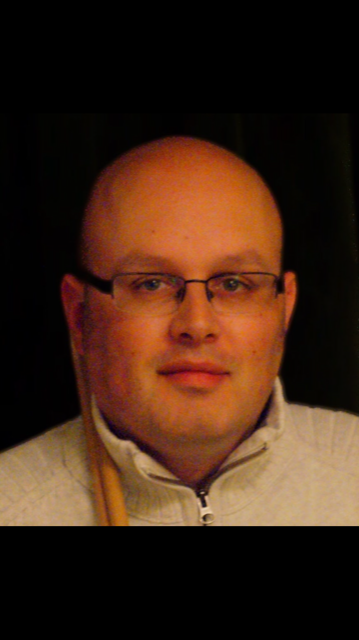 Since graduating from The Royal Academy of Music, Dave Neville has been lucky to work for many different musical organisations from the Royal Philharmonic Orchestra to West End musicals and numerous bands. His work has taken him as far afield as Indonesia, tours in Europe but now mainly works in and around London. He is looking forward to his first engagement with Teddington Choral Society.
Peter Farthing is currently approaching his final year at the Royal College of Music studying the double bass under the tuition of Caroline Emery. Here he has worked with conductors such as Bernard Haitink, Vladimir Jurowski, Thomas Zehetmair, and through the RCM has had the opportunity to play at the prestigious Wigmore Hall. Before attending the RCM he was a member of the National Youth Orchestra and multiple orchestras from his home county of Suffolk.
*********************
Follow & like Teddington Choral Society on social media: