Follow us and subscribe to our Youtube Channel
A Brief History of Teddington Choral Society
Founded in 1951 by Lisette Brooks, Teddington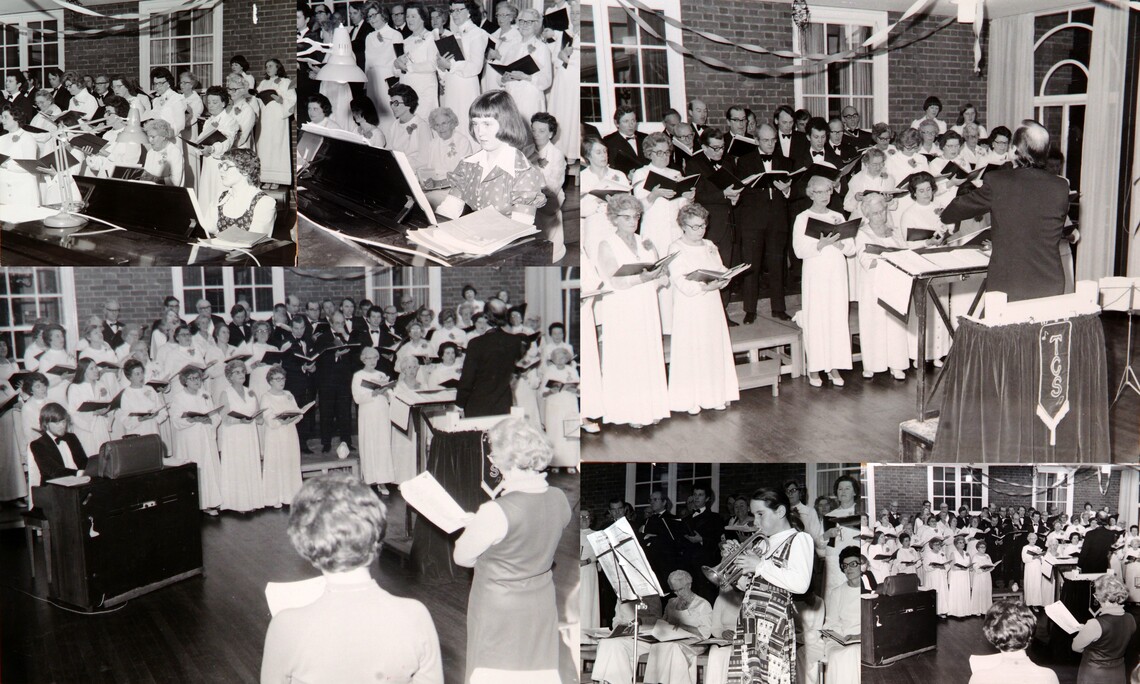 Choral Society has had only seven Musical Directors in its more than 60 years.
During this time, the choir has performed in some very prestigious venues, including the Royal Albert Hall, the Royal Festival Hall and at Kneller Hall with the Band of the Royal Military School of Music. We have also entertained in Central Hall, Westminster, Alexandra Palace and Kew Gardens and at various prestigious centres outside London.
Over the years, TCS has performed under many distinguished batons, including those of Sir Malcolm Sargent, Sir Adrian Boult, Sir Yehudi Menuhin and Vilem Tausky. In November 2000, the choir took part in The Richmond Millennium 2000 Concert at the Landmark Arts Centre, Teddington, performing Verdi Requiem with The Barnes Choir, Cantanti Camerati, Whitton Choral Society and The Richmond Orchestra, all under the baton of Phillip Hesketh.
In March 2001, TCS performed the world première of Geoffrey Bowyer's A Pilgrim's Requiem, with Cantanti Camerati and the Teddington Symphonia.
In 2004, some members of TCS formed part of the choir to be seen in the Bridget Jones film, The Edge of Reason and in 2015 in the film The Theory of Everything.

In July 2015 the choir said farewell to Patrick Martin our Musical Director who has had four successful and entertaining years.
2015, 2016 & 2017 saw TCS holding Workshops working on performance, presentation & offering 1:1 singing lessons.
In December 2018 we said farewell to Sam Evans MD & welcomed Julian Collings in January 2019.
***********