News About Teddington Choral Society
We are delighted to see our article published on both TW Magazine Teddington and TW Magazine Twickenham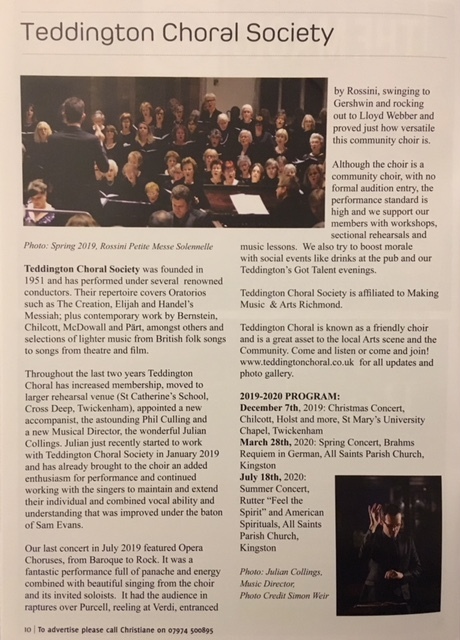 Jonathon Welch and t

he History of Choir of Hard Knocks
This is a very touching and very interesting coverage on Jonathon Welch and the history of the Choir of Hard Knocks THECHO!R Fan Page. We hope to have the opportunity to join in the future Jonathan for another fantastic concert such as the Street Requiem Sing The World with Jonathon Welch which we performed in September 2018!
Click here to watch the coverage: >Australian Story, 1 September 2019<
TCS is delighted to announce its next concert on Saturday 7 December 7:30pm
St Marys University Chapel, TW1 4SX
TCS is taking part to the Barbican Library exhibition which presents a wide variety of Choirs an Musical Communities all around UK.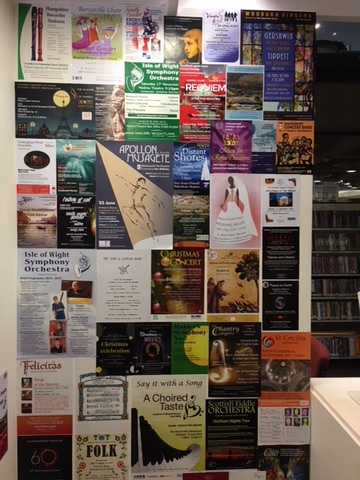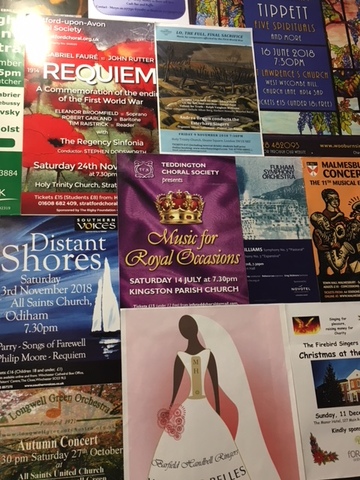 TCS is delighted to see its participation to the Street Requiem concert mentioned in the Spring Edition of Highnotes magazine: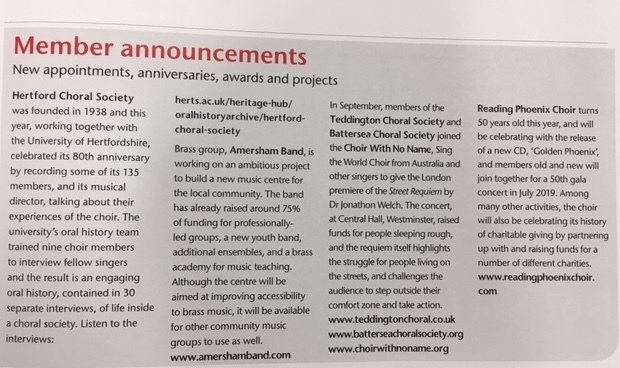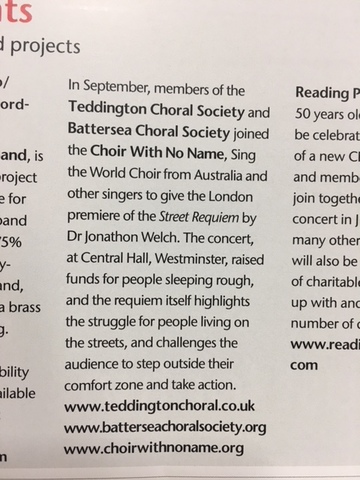 TCS is very pleased with the t

otal raised from its Christmas Concert for CWNN - £569.33- The Choir with No Name. Thank you for all your generosity

TCS is delighted to welcome Julian Collings as its new Music Director. We are looking forward to starting this new page of TCS history. Welcome Julian!
TCS is delighted to support CWNN- Choir With No Name*

CWNN encompasses their choirs in London, Liverpool and Birmingham, choirs for the homeless & marginalised; rehearsing & enjoying a hot meal together each week. They perform at concerts such as


The Choir with No Name's Big Christmas Singalong!


Tuesday 11 December 2018, 7.30pm.

Cadogan Hall, 5 Sloane Terrace, Belgravia, London SW1X 9DQ

Find out more: https://www.choirwithnoname.org/

TCS is pleased to support local charity SPEAR by collecting clothing items & more.
'Teddington's Got Talent' Was SaturdayJanuary 2019. Sing, dance, juggle, magic tricks...? The floor is yours!
TCS was very pleased to be part of the London Premier 'The Street Requiem'.With Dr Jonathon Welch & singers from Battersea Choral Society. On Friday 28 September, Central Hall Westminister, London SW1 9NH. Performing with 'The Choir with No Name

*

The Highland Divas, Sing the World Choir & David Shannon
TCS looks forward to posting photos of the concert. Here are the post concert tributes to Rebecca Clarke, TCS Chair & London Rep for the concert and Phil Culling, Pianist + practising 'Like a Singing Bird' by Chilcott.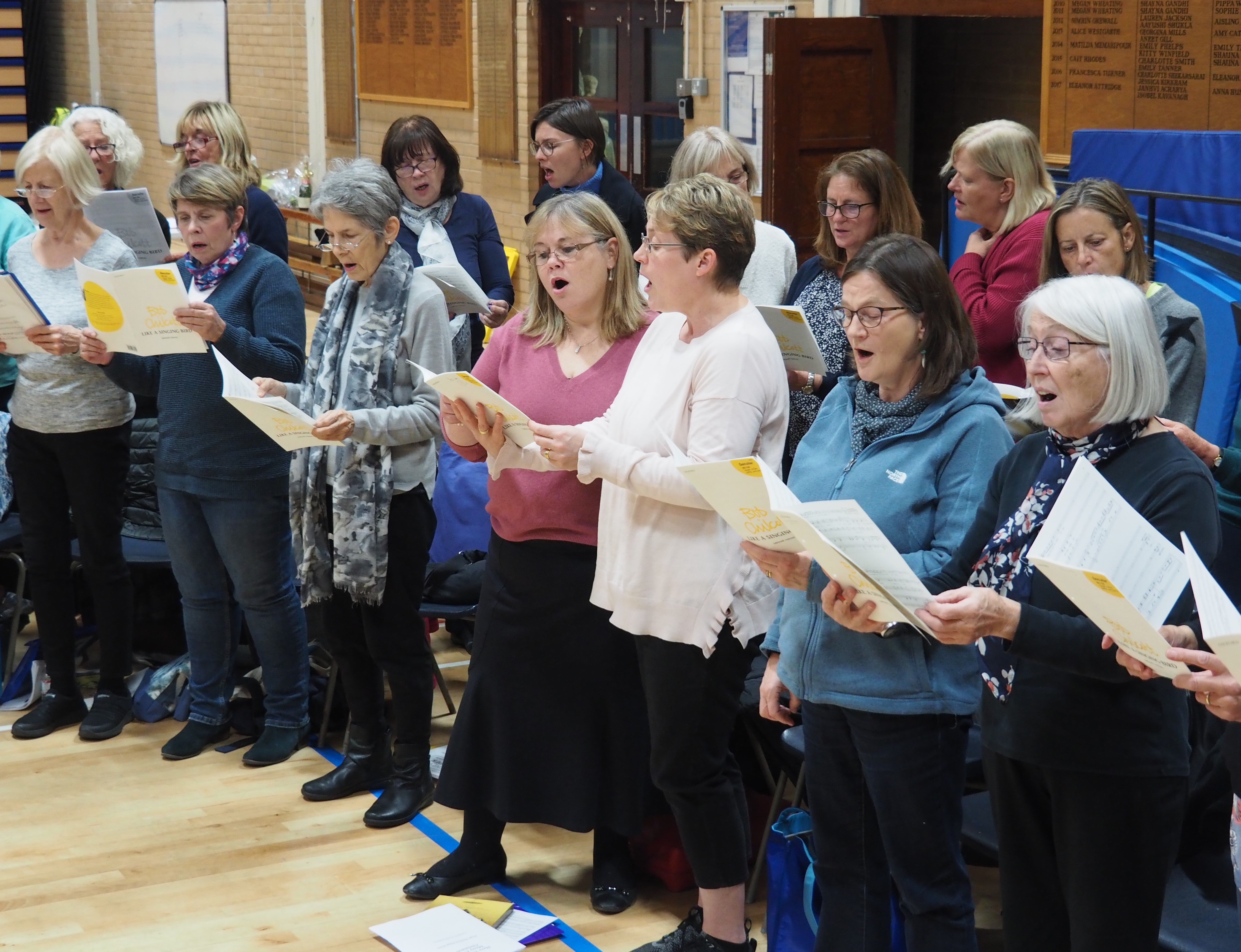 Our last Sing Days. Held September 2018, September 2017 & February 2018 . In February we had a great day singing all together; focus on technique and the two Haydn Masses.Individual lessons were taken up.
TCS Members' Other News & Photos on 'Members Only' Dropdown
Other Items:
A small group of us sang Carols at Richmond Train Station at Christmas for charity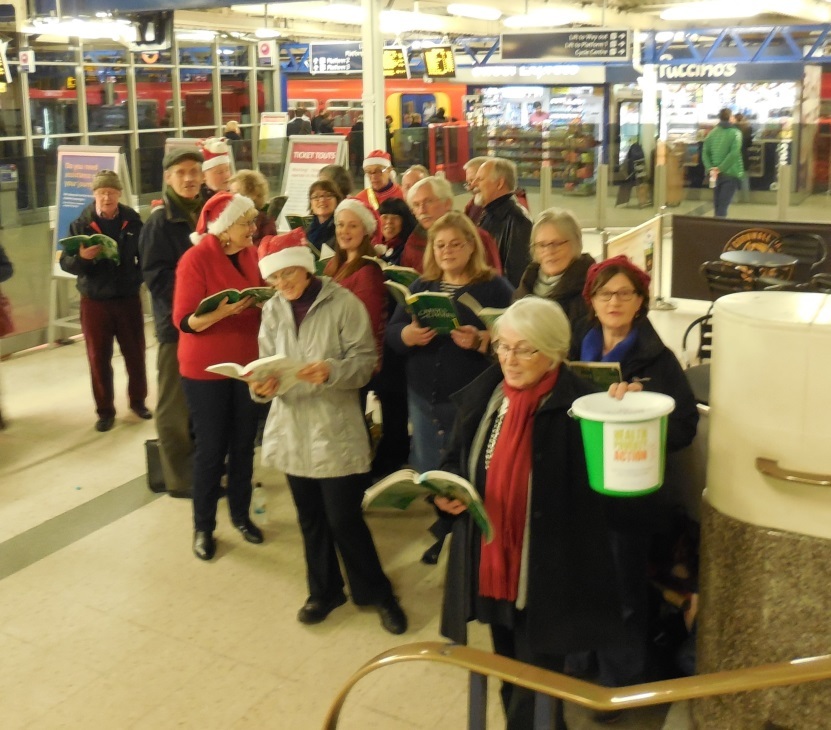 Health Poverty Action write:
Dear Teddington Choral Society,
THANK YOU SO MUCH FOR YESTERDAY- your choir were absolutely phenomenal again and I thoroughly seeing you all again and hearing your lovely voices! Did the choir enjoy themselves too? Thanks for organising!!
I have just counted the donations from last night and you managed to raise a wonderful £471.18! WOW! Testament to how great all your voices were. I really appreciate you giving up your time to sing for us!
https://www.healthpovertyaction.org/
PHIL CULLING. TCS is delighted to welcome Phil Culling as our Accompanist in January 2017
Our next term's rehearsal

will start on Monday 9h September 2019
We welcomed REBECCA CLARKE AS OUR NEW CHAIR in November 2016.
CHORAL WORKSHOP 2016

,(Below) Mendelssohn's Elijah with Sam Evans & Arlene Rolph. A Joyful and instructive workshop & vocal technique day with a very good attendance.

THE THEORY OF EVERYTHING

- look for the TCS choir member in this Oscar winning film!
WINNERS

OF A CIVIC PRIDE AWARD:

From the London Borough of Richmond - Awarded for the ethos of all- incusiveness & the WW1 Concert 'Christmas Truce'
SOUNDBITES:

'For contemporary music and established classics, Teddington Choral

Society

offers the perfect evening of entertainment

'-

Richmond & Twickenham Times
'The diction of the choir was superb' 'The performance of In Terra Pax was wonderful'
******************************
Follow and like Teddington Choral Society on social media: