Teddington Choral Society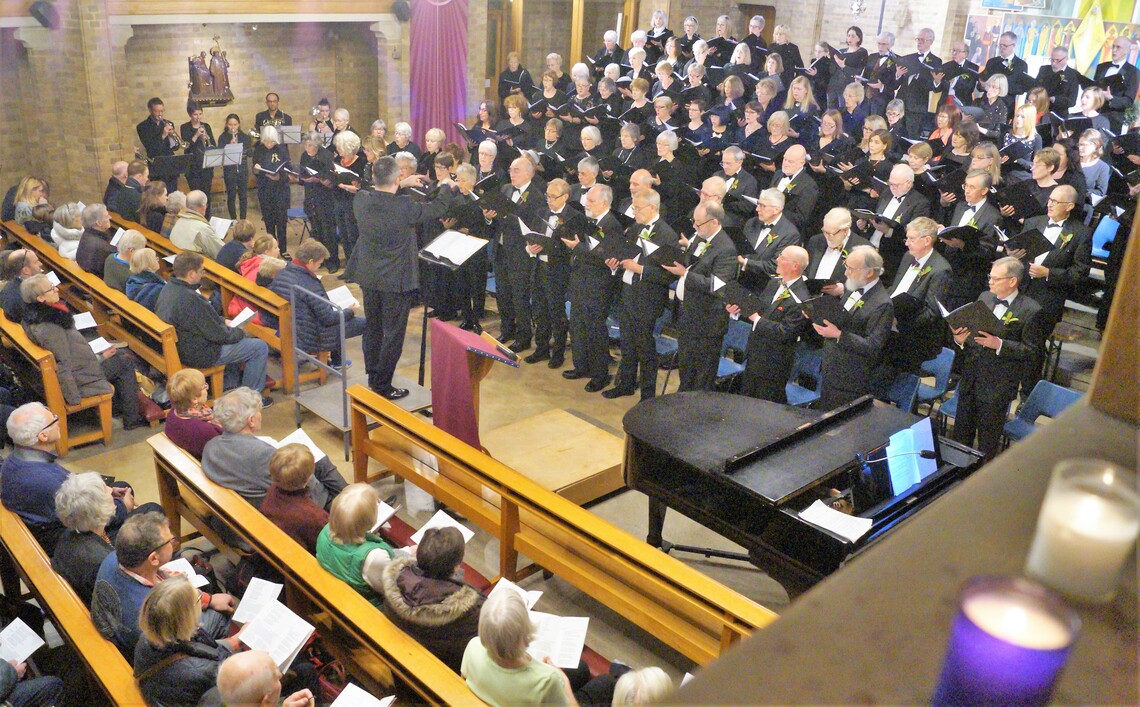 TCS Christmas Concert 2017 at St Mary's University Chapel, Twickenham. Conducted by Sam Evans, MD.
Photo courstesy of Doug Goodman PR
Teddington Choral Society (TCS) rehearses during term time on Monday evenings from 7:45 pm to 9:45 pm at our new venue at St Catherine's School, Cross Deep, Twickenham,TW1 4QJ . Our Musical Director is Samuel Evans. Over the last few years the choir has enjoyed a growing reputation for its repertoire of outstanding contemporary music alongside the established classics. TCS is pleased to welcome Phil Culling our accompanist.

TCS is currently around 120 strong; we are on the lookout for new singers for The Street Requiem, particularly male voices.
We perform three main concerts a year.
With past successes and imaginative programming, TCS is thriving. We are always glad to welcome new singers, regardless of age; especiallly those who enjoy their music making. We like to rehearse and perform with our sense of humour switched on.
News: TCS is seeking a new MD to lead the choir from early January 2019. Please download this document MD/TCS if you would like to know more.
Rebecca Clarke
Chair of TCS.
*****************************
Street Requiem Concert, 28 September 2018
Friday 28 September 8pm 2018
With Jonathon Welch at Central Hall, Westminster SW1H 9NH
Click for more info and tickets → 'Street Requiem'←
Tickets available for purchase on the night at the entrance doors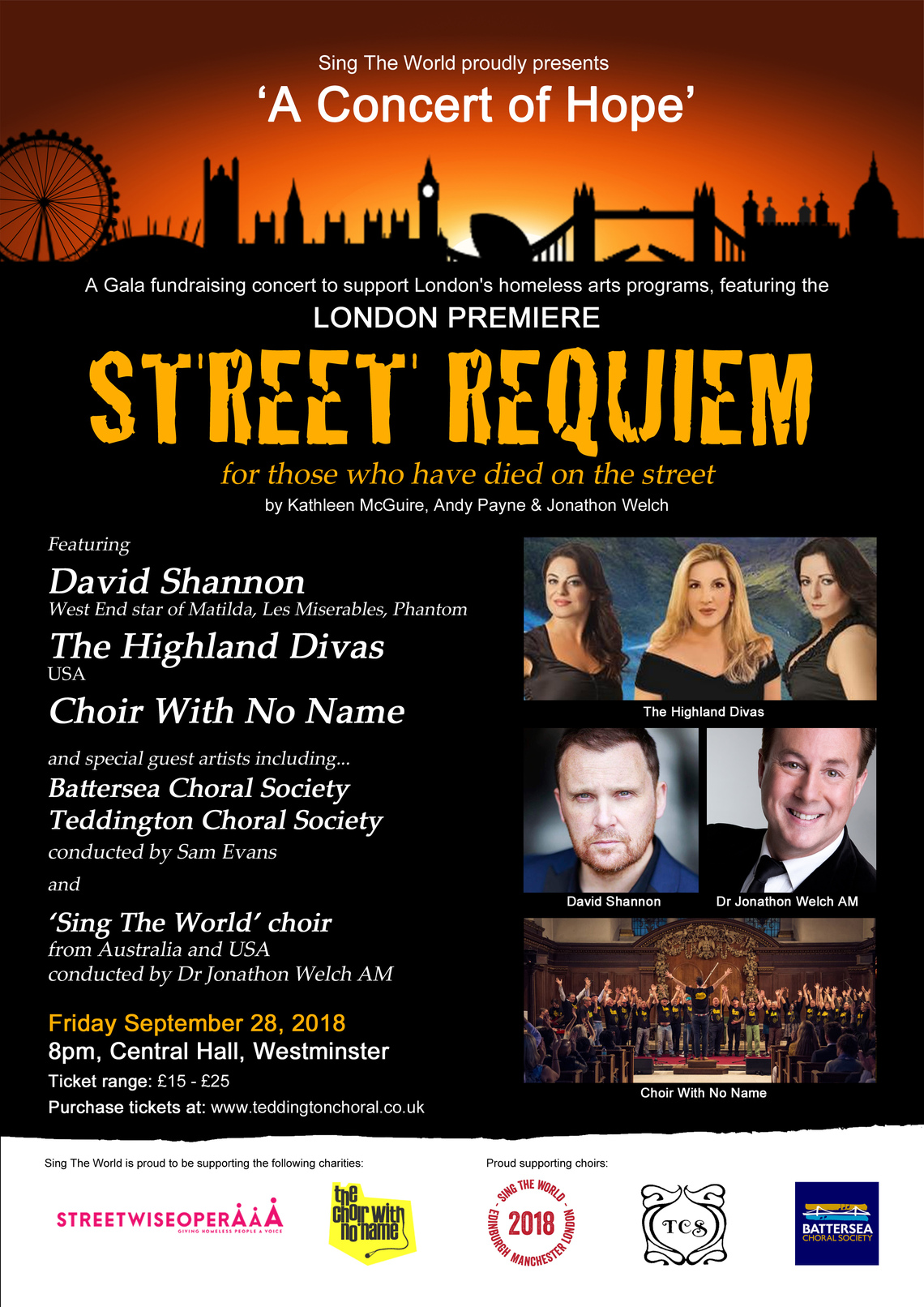 Click for more info and tickets → 'Street Requiem'←
Follow & like Teddington Choral Society on social media: